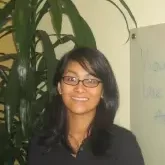 "I experienced lower back pain after getting rear-ended. I decided on going to Rejuvaspine Chiropractic only because it was near my home. Dr. T and his wife did an excellent job making sure I was well taken care of. They definitely displayed genuine concern for my well-being.
My lower back pain went away after approximately four weeks of treatment, which is way sooner than expected. I am glad that I chose Rejuvaspine Chiropractic and will definitely recommend others to Dr. T."
- Cali K. Manager - Stockton, CA

"Rejuvaspine was such a great experience for me! I truly felt better after 3 months of treatment. I felt absolutely comfortable and Dr. T was extremely encouraging. He was always trying to help me reach my highest potential in regards to my health. From the beginning of the 3 months to the end, I have seen huge changes in my health.
The pain I felt slowly went away. I would definitely recommend Dr . T for any back, neck, etc. problems. Thank you."
- Phuong N. Teacher - Stockton, CA

"3 months ago I had got into a car accident. My back, neck and lower back was constantly giving me pain so I came in December and from December till now February, I feel much better. There is no constant pain. I am glad I came in. Thank you."
- Cecilia R. Student - Stockton, CA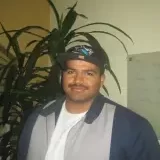 "I was rear-ended in a car accident back in October 2010. I came to Rejuvaspine Chiropractic with lower back and neck pain as a result of the accident. And with just a few visits with Dr. T, my back started to feel better and better. Now I feel great I feel like I was born again. I feel that I can move better, faster, and easier. I also feel stronger I thank them all at Rejuvaspine for all the help. Thank you."
- Jose V. Handy Man - Stockton, CA

"Doctor T has made my back 100% healed. I wasn't able to lift or move much before. The treatment is a very successful treatment, and Dr. T is honest from the start. I would recommend him and his wife to anybody with my full word backing what they could do for anyone with pain."
- Paul C. Mechanics - Stockton, CA

"I am very happy my son suggest I seek chiropractic care with Rejuvaspine after an auto accident I was in. Of course the day of the accident I did not feel a lot of pain which is common, but the next day I had pain across my upper back and down my arms. Dr. T was very professional in that he explained the results of his exam and X-rays so I was able to understand.
He further went on to explain the different treatments that would take place to relieve the pain. True to his word, Dr. T did relieve the pain. I must say I am very pleased that I am now pain free and plan to continue seeing Dr. T to maintain my healthy condition. I would like to add that Dr. T not only professional but also sympathetic and understanding. I would highly recommend Rejuvaspine Chiropractic to anyone seeking chiropractic care. Thank you Dr. T"
- Mikaio P. County Officer - Stockton, CA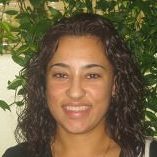 "Me and my family suffered a car accident where myself and my family were injured. We did not know what to do or how to take care of the situation. But we came to to Dr. T where we were treated with respect and friendliness. I was suffering with lower back pain, neck pain and hip pain. I was having trouble sleeping, performing my regular routine without being pain free.
But with a few treatments by Dr. T I now am able to spend more time with my children even with their sports. I feel so good now that I am able to sleep through the whole night. I wake up with a lot of energy to perform my house chores. I can wear my high heal without having to change shoes and without having back pain. I really recommend Dr. T for any injury. He makes you feel like part of his family, gives you time, friendliness, respect and support. It has been a pleasure having Dr. T as our chiropractic doctor. When you visit Dr. T's office you are in good hands. I'm now pain free thanks to Dr. T's care."
- Anna A. Soccer Mom - Stockton, CA

"My wife and I were involved in a rear-ended car accident. Shortly after the accident, my wife and I experienced soreness and discomfort in the lower back and neck causing headaches and problems with working/sleeping. We became patients at Rejuvaspine Chiropractic a short time after the accident.
We now have no more pain or discomfort. Dr. T has provided us the fastest and most thorough treatments. We call Dr. T an outstanding doctor, and in general, one of the most caring people we have met in a long time. Thank you for every thing."
- Jerry C. Inventor of JC Paint Pro - Stockton, CA

"After a recent car accident in July 2010, my husband and I came to Rejuvaspine Chiropractic to get check up. Soon we found out that both him and I had whiplash and some back injuries. Dr. T reassured that he will get us better over time. After a six week treatment, my neck and back felt way better - as if I never got into the accident.
Dr. T did a terrific job with my treatment and I can promise anyone he'll do the same for them. I'm glad this long process is over, but I am more glad that I'm better. Thank you Dr. T. I highly recommend his practice to anyone. Sincerely, Angel."
- Angel N. Cashier - Lodi, CA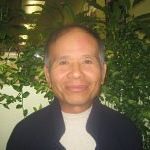 "When I first came to see Dr. T, I was not able to walk and was having severe neck and upper back pain. I was also having weakness and numbness in both arms. These were the symptoms I had after a high impact car accident. My wife and I were overwhelmed with all the problems. After nearly four weeks of care, Dr. T had fixed me.
I now can walk normally and the arm weakness is no longer there. Dr. T now puts me in a rehab program to strengthen my neck, upper back and arms. I'm impressed and grateful."
- Son L. Automotive Mechanic - Stockton, CA
"I was rear ended in a car accident about a month ago. As a result of the accident, I have upper back and neck pain along with constants headaches. I looked into chiropractic care for my injuries and decided to give it a try not knowing what to expect. Dr. T walked me through everything and explained everything to me clearly. In just this short period of time, he has worked wonders for me and my pain. He and his wife are very great at what they do, and I will be recommending their practice to everyone I know. I am very satisfied with the service and treatment I have received so far."
- Shireen M. Stockton, CA

"I came in with a swollen neck and neck injury. I was having trouble sleeping at night and a lot of headaches. I started to receive care from Dr. T and my neck pain went away in a matter of 1 week or so and I was able to go back to my regular sleep. I am now pain free and back to normal. Thanks to Dr. T's treatments I am relieved."
- Magana, Jose L. Flooring Technician - Stockton, CA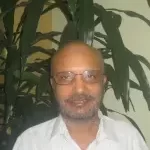 "I am very pleased with the treatment which I received at your facility two months ago. When I came to your office my body was hurting all over due to the rollover accident. After finishing my physical treatment I am feeling very well, without any pain. Dr. T now I am pain free and feel strong.
Thank you for your professional treatment Doctor. I will recommend you to anybody who needs treatment."
- Tervinder Singh G. Taxi Driver - Stockton, CA
"Me and my family came to Dr. T after having a bad car accident. We were all in  a lot of pain but thanks to Dr. T we are all better! Dr. T has advanced technology and gives excellent treatment. I would recommend him to everyone I know. His wife is a wonderful person as well, we have enjoyed coming to our treatments and are very happy to have met Dr. T and his wife. Thanks."
- Amaris A. Property Management - Stockton, CA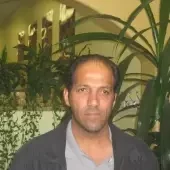 "My name is Mudar I was a passenger in an accident on Oct. 6, 2011. I hurt my lower back and neck. I came to the chiropractic, I got treated. I had many problem with my back, when I was little I had Polio, I have pain and weakness in my leg. Dr. T. Nguyen healed me, he is good, The best doctor.
I would present any one to him. I feel much better now, no more pain. Thank Dr. T, you're the best."
- Mudar H. Stockton, CA

"I, Gladid Garcia, was in a car accident and later I had a lot of back pain and my right foot. When the doctor started treating me I started to feel better and now I feel very well thanks to the doctor T. Nguyen. God bless him and his Family so he can keep helping other people with these problems. I recommend him, Thank you doctor T."
- Gladis G. Self-employed - Stockton, CA

"Dr. T, I really appreciate the work you have done with me and my family, I'm glad I googled you and found you. Really helped with the injuries I didn't know I have. I really love the kindness, friendliness from you and your staff (Amy). This would be my #1 choice to refer family and friends.
Not only did you helped us get better, you guys treated us with respect and honesty. Thanks so much for your work."
- Vanny W. Sale Manager - Stockton, CA

"My experience with Rejuvaspine was great. I was well taken care of. The doctor was very careful and very professional, I totally appreciated the kindness of all staff members. It was a pleasant, and much needed experience. It was great, and I thank all staff members. It changed my life for the better of course."
- Mario W. Barber - Stockton, CA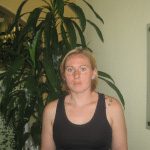 "Dr. T is very professional and knowledgeable. This is the reason I continue the treatment process to recovery. I notice as I age the pain become obviously more  noticeable; this was the best solution for my aches. Thank you Dr. T, you are the best."
- Miranda S. Dancer - Stockton CA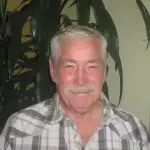 "Before coming to Rejuvaspine Chiropractic, my body was always in pain. I could not get a full night's sleep, my arms was going numb all the time, and i could not sit very long. Now I get full night's rest, no more pain in my neck or back. Body feels good. I don't drop things. I can set for long time and move around like I did when I was younger."
- Richard J. Diesel Mechanics - Stockton CA

"I have experienced chronic and severe muscle and joint discomfort on many occasions before visiting Dr. Nguyen's office. Chiropractic healing was the only method I trust to receive natural long term healing and comfort. I have used many other pain relief methods, but it was only a temporary comfort. I understand the process of chiropractic healing which usually becomes worse before it starts to get better.
I started to receive chiropractic treatment from Dr. Thong Nguyen on June 26, 2010 for a neck injury. The severe pain went away gradually on that day, but it came back the next day because of my sleeping habit. I knew that it takes time to heal. My injury was recovered after a couple treatments. I have recommended my family and friends to seek chiropractic help when needed for pain relief. Patience and belief are the foundation of healing. :)"
- Mee L. Social Worker - Sacramento, CA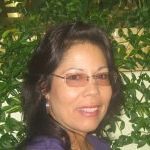 "I am so happy to get a chance to thank you Dr. T in a letter for others to see. I fell last year and tried acupuncture, standard chiropractic, physical therapy and all did little to help my body feel better. Dr. T took the time to examine all of me and address all of my concerns.
The first week of treatment I noticed significant change for the better. I even got my sense of balance back. I am eternally grateful for your help. I only wish you were in Tracy. You're the best!"
- Loree R. Super Mom - Tracy, CA

"Hi, my name is Lam Huynh. I had surgery on my right clavicle due to a car accident from falling out of a motorcycle. About two months later, I carried heavy boxes at work place which caused so much pain in my shoulder, clavicle and chest later that night. My friend told me about Rejuvaspine Chiropractic and I went there for about 3 weeks.
My pain is now gone. I highly recommend Dr. T Nguyen to anyone has pain for whatever reasons because Dr. T Nguyen is very knowledgeable and skillful of his work. He is friendly and caring to all of his patients. He walked me through step-by-step until all of my pain are gone completely."
- Lam H. Student - Stockton, CA
Low Back Pain
"I have been suffering in pain for a long time until one day I decided to check what Rejuvaspine can offer to help me because my pain is so severe that almost crippled me. Dr. T explained and showed me my X-rays why I'm having all these pain and we started the treatment. Slowly, as days passed and every treatment I can feel amazing changes. I can now do things like bending and cleaning my house without or very minimal pain which I haven't done for years. Dr. T works with me in every treatment to be just in no pain or very minimal making me feel comfortable and relieved.
Now I am almost pain free. I thank God for sending me to this place and end my suffering and I also thank Dr. I and his wife for a very accommodating service. I now know that coming here is not an accidental one but it's God's plan.
Rejuvaspine is highly recommended and I'm recommending this place to my family and friends for such a caring and very knowledgeable service."
- Marlyn M. Nurse - Stockton, CA

"I had been experiencing back pain for some time, but recently I started wearing an ankle brace (for an old injury) and was having trouble going for walks. I had always been active, walking my dog and even taking part in non-competitive 5K walks. As I am over seventy years old, I though I was experiencing back pain related to age, and that I would have to change my lifestyle.
I really didn't expect visiting Rejuvaspine would make any real difference. For once, I'm happy to be wrong. After only a month, I'm completely pain free; the dull ache I'd experienced in my lower back for years has gone. I'm no longer wearing an ankle brace as I don't seem to need support anymore. Even better, I'm back to walking and doing things I've always done and enjoyed. I made such good progress that the doctor cut back on my office visits as I now only need maintenance treatment. I would sincerely recommend Rejuvaspine to anyone experiencing any kind of back problems or discomfort. It made a difference in my life, and I'm very grateful for the caring and personal treatment I received. I now believe what they advertisement says... you really 'don't have to live with pain.' Thank you!"
- Johanna P. Retiree - Stockton, CA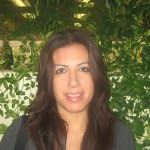 "My visits to Rejuvaspine start with an injury at work. I hurt my lower back putting boxes away that afternoon. At home it was hard to walk, sitdown or just to move. I was going next morning to a chiropractor and on my way there I pass by Rejuvaspine and decide to go in there. By that time the pain was really strong and I was almost crying. I couldn't sit down or walk or move.
I came in the office and Dr. Huyen was there and she was so nice to me she let me rest and put ice on my back while I was waiting to start my exam. I feel like I was at home or with friends since day one. I never feel that in a doctor's office. Then Dr. Thong did my exam and all the time explain everything he was doing. I always knew the reasons of things he was doing. Dr. Thong explained what happened with my back, things to do and not to do, I always knew what was happening with my back and my treatment. I want to thank Dr. Thong and Dr. Huyen to make my pain go away and to make the doctor visit a complete different experience and to take care of my back better then I could do. I will recommend Rejuvaspine anytime because they take care of a patient like it is one of their own. Thank you so much. God Bless You."
- Perla M. Zumba Dance Instructor - Stockton, CA

"Dr. T and his wife are an awesome team!!! I was living with lower back problems for about 7-8 years and felt it was just apart of life. After I met Dr. T, he adjusted my back and immediately increased my quality of life. I definitely recommend him to everyone in pain. There is such thing as a pain free life. Dr. T and his wife can help bring you there!!!!"
- Tricia D. Pharmacist - Stockton, CA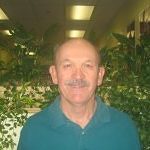 "The services I have received here at Rejuvaspine Chiropractic has been totally awesome! I recommend this to anyone who has back problems. I have never felt as good since my treatments. Other doctors have not given the relief from pain like what I have received here. If you have problems with your back, you really need this awesome treatment too."
- Fred C. Retiree - Stockton, CA

"Hello, my name is Maria. I was having lower back pain that travels down my leg. I never had this pain it was so painful that I could not even walk. So I heard about Dr. Nguyen by my co-worker and decide to go and see what he could do for me. He and his staff are so nice and with good customer service. He did a thorough exam and took some X-rays.
The next day I came to start my therapy. I started this process on Monday and started my therapy on Tuesday, and by Wednesday I was out of pain. I even went out to the park with my kids and I felt no pain. I am happy to be here and I highly recommend Dr. Nguyen if you are having some pain or just wondering if everything is okay. Thank you Dr. Nguyen."
- Maria L. Dental Assistant- Stockton, CA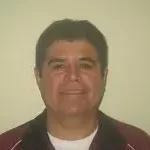 "I'd like to thank Dr. Nguyen and the staff at Rejuvaspine Chiropractic for the great care they provided. I felt relief from my back pain the very first visit. I received professional care and always treated with respect. I am well on my way to being pain free. Thank you Dr. Nguyen."
- Gerald Q. Tracy Defense Depot Contractor - Stockton, CA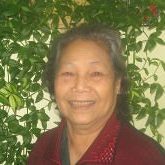 "I was not able to walk for more than 15 minutes at a time due to my bilateral sciatica and heel pain. I had sought treatments with many physicians for more than 2 years but there was no result. Finally, I came to Rejuvaspine Chiropractic and followed treatment plan recommended by Dr. Nguyen. After three months, I now have no more leg pain or heel pain. Dr. Nguyen has given me my life back."
- Hong D. Retiree - Stockton, CA

"My experience at Rejuvaspine Chiropractic has been great! I no longer feel any back pain, my body feels flexible and painfree! i also feel much more balanced I have no need to hold on to rails when I'm going up or down the stairs. I would recommend rejuvaspine Chiropractic to anyone! Dr. Nguyen is a great Dr. who truly loves and enjoys his job. Hope others get the same results as I have!!"
- Jessica S. Student - Stockton, CA

"I fell and injured my back. The pain got worse over the weeks. I had never been to a chiropractor before but my husband, Roger Falge, who is MFC therapist had recommended Dr. T to several of his clients with great success. Dr. T was so thorough, he explained all the tests and then worked on my back and legs.
I am now free of pain, the first time since October 2011. What I also appreciate about Dr. T is his practical suggestions on how to incorporate different exercises into my daily life. he modified my gym exercise and explained which ones were good for my back and which ones are harmful. I learned so much from him and what a blessing it is to be pain free! I also appreciate him and his wife for their graciousness and helpfulness with the insurance. My visits have always been healing of body and spirit."
- Timothea G. Retiree - Manteca, CA

"I had headaches for many years since I had my first son 12 years ago. The headaches would come on three to four times a week, and they were disabling. I was not able to enjoy the time with my family and kids. It was horrible.
I came to Rejuvaspine Chiropractic, and Dr. T recommended adjustments, soft-tissue therapies, and vitamins for treatment plan. Now, my headaches are less frequent and less severe. I'm in a second phase of treatment and I am loving it. Dr. T is a true life saver. Thank you."
- Huong T. Homemaker - Stockton, CA

"I had a car accident about one month and half ago. Since then, I had back pain and headache constantly. I took Aleve everyday for my headache but it did not help much. I went to Rejuvaspine and got relief. My headache is now gone and I don't have to use Aleve anymore. Thank you Dr. T for your treatments."
- Namathao K. Head Start Teacher - Stockton, CA
Extremity Pain/Discomfort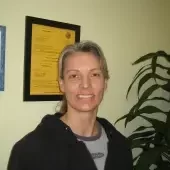 "Dr. T has been treating me for TMJ and headaches, and he has helped me tremendously! The popping and pain in my jaw was greatly reduced in just a few treatments. My neck is looser and my shoulders are not nearly as tight as they used to be Dr. T spends a lot time working on specific muscles and areas of pain. Dr. T truly cares about his patients and only wants to help people to be pain free!"
- Cassie R. Billing Specialist - Livermore, CA

"I'd love to thank Dr. Nguyen for all that he did for my father. Before my father came to Rejuvaspine Chiropractic he was barely able to move his right arm. After receiving treatment is is much better maybe even better than he was before. Dr. Nguyen and his wife show concern for my father and all other patients that come into this office. Thank you."
- Enrique A. Construction Worker - Stockton, CA

"Here at Rejuvaspine, I received chiropractic and other types of care for my shoulder. I experienced pain everyday until I came here. Slowly the pain started going away and now I only feel pain after the exercises Dr. T has shown me. That pain only lasts for a few minutes and that is way better than before.
His techniques really work and he is very careful when considering my case. I'd say my shoulder is 80% better since chiropratic treatment here at Rejuvaspine."
- Carlo M. Student - Stockton CA

"When my head was hurting I did not feel good but when Dr. T fixed me I felt great and he told me to drink lots of water so I'd feel better. Thank you."
- Nikki R. Cool Gymnast - Tracy, CA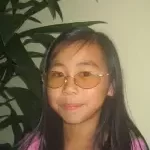 "One day I had a really bad accident happened at school. I thought I was going to die. I was almost rushed to the hospital. I had fallen from the monkey bars at school which was at least 6 to 10 feet off the ground. I did a backflip and easily let go and I had landed on the ground on my back.
I couldn't breath or move. My mom had told me I had to go to the chiropractor. When I came I was struggling to get up when I sat down. It was my turn to get the check up and I thought I was gonna die with one bad move. Dr. Thong Nguyen had helped me fine. The experience was great. First, he looked to see if I had any broken bones. After with two twists in my neck I had recovered. I was speechless. I could not believe what I had been through. Going to the chiropractor was one of the greatest places for me to relieve pain. My name is Katelyn and I am 12 years old. Dr, Thong Nguyen had made my chiropractic adjustment a success."
- Katelyn P. Davis School Student - Stockton, CA

"Doctor T treated me with respect the first I got there. When doctor T treated me the first time, he was patient and he did all he could to help me with my neck pain. In a few days, my neck pain was going away, and in a few weeks my neck pain was gone. So if you have pain I recommend Dr. T to you."
- Magana Jr. J. Rio Calaveras Student - Stockton, CA

"I love coming to Dr. T because he tells us story and makes us feel great. Thank you!"
- Vanessa Ruiz, Cool Gymnast - Tracy, CA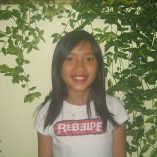 "Dr. T has made wonderful miracles happen to me. I had aching in my back and I wouldn't be able to sleep. After Dr. T gave me an adjustment it was a miracle. My back was feeling great. Dr. T also explained to me everything that happened and I enjoy it a lot! Thanks Dr. T"
- Kim N. Super 6th grader - Stockton, CA
OFFICE HOURS
---
Monday
9:00am - 12:30pm
2:30pm - 6:00pm
---
Tuesday
9:00am - 12:30pm
2:30pm - 6:00pm
---
Wednesday
9:00am - 12:30pm
2:30pm - 6:00pm
---
Thursday
9:00am - 12:30pm
2:30pm - 6:00pm
---
Friday
Closed
---
Saturday & Sunday
Closed